Bain & Company Australia appoints Alpha Gould as partner
Global management consulting firm Bain & Company has promoted Sydney-based Alpha Gould to partner, lifting the firm's partnership in Australia to a total of thirty-three.
Gould has been with the strategic consultancy since 2008, after completing her bachelor's degree in electrical engineering, with first-class honours, from the University of New South Wales.
Over the past twelve years, Gould has rapidly ascended the firm's ranks, helping clients with strategy, performance improvement, operations excellence, customer strategy and marketing. She is an expert in Bain's Telecommunications, Media & Technology (TMT) practice, focused on integrated, cross-platform and wired network operations, as well as network service providers.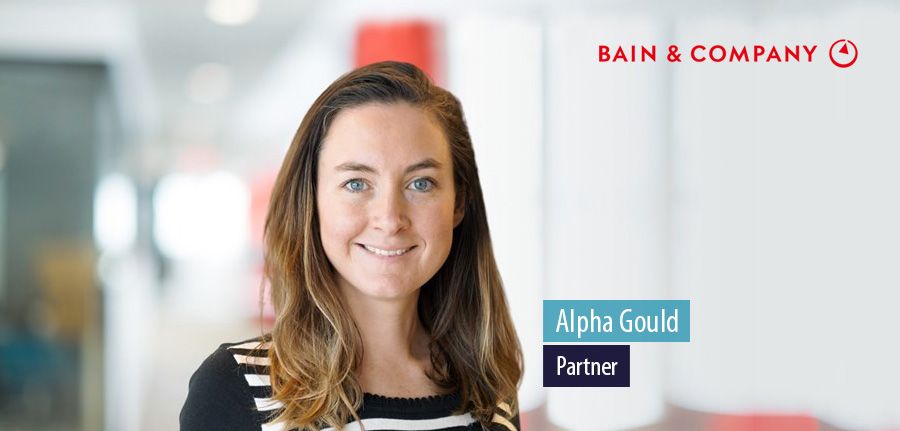 With the admission of Gould, the Sydney office of Bain & Company now has seventeen partners, with the sixteen other partners in the country operating from the locales in Melbourne (13 partners) and Perth (3 partners). Combined, the leadership team oversees a team of over 250 consultants and staff.
Gould is part of a broader intake of eleven new partners in Asia Pacific over the past twelve months, including three partners based in Singapore (Alex Boulton, Avishek Nandy and Gerald Tan) and two partners in China (Carrie Zhang and Helen Liu) and Japan (Michael Weber and Yuta Suzuki). Other country teams that saw their partnership expanded are Hong Kong, Malaysia and South Korea.
Bain & Company launched in Australia in 1989 with a Sydney office, later on adding the other two hubs. The consultancy is led by Peter Stumbles, who last year took over the reins from David Zehner.

In related Bain news, last month the firm closed in largest acquisition in over a decade with the purchase of Qvartz, a 450-strong management consulting firm based in the Nordics.