Corporate fraud on the rise as ASX 200's bend focus to covid-19
Corporate Australia is more vulnerable than ever to fraud under Covid-19 conditions, according to a study, with some cases already emerging of corrupt practices that are taking advantage of the circumstances.
The study by Big Four accounting and advisory firm KPMG surveyed Chief Risk Officers, Chief Legal Counsels and Chief Internal Audit Executives across ASX 200 listed businesses to get an idea of fraud and corruption levels. The results paint a gloomy picture, with seven per cent of organisations reporting that they have already experienced more fraud or corruption due to the pandemic outbreak.
More than 80% of businesses believe that the lax security mechanisms due to Covid-19's disruption and changes in working conditions has left their business more vulnerable than before. General distraction and relaxation of controls are cited by most as the reasons for increased vulnerability.
Meanwhile, organisations appear to be equally tied up in the wake of an incident, with many reporting that their capacity to investigate fraud was impacted by limited operability.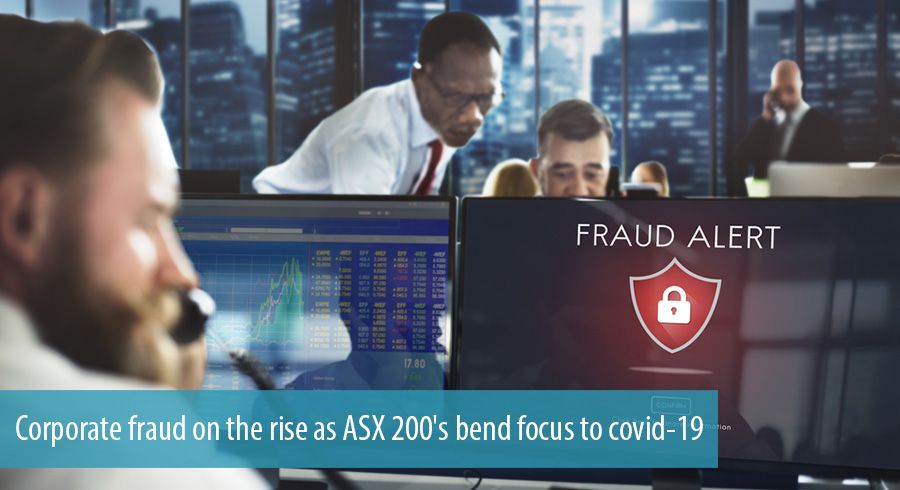 According to Dean Mitchell, a partner in KPMG's Forensic practice, while the increase in fraud and financial crime was predicted, the speed with which it has unfolded was quicker than anticipated. He points at the immediate need for continuity efforts and the transition to work from home conditions as the main reasons for this scenario.
"We were expecting a rise in fraud cases later this year as the three classic fraud factors are all coinciding – opportunity, motive and rationalisation. "But the fact that just weeks into this crisis we are already seeing significant levels of corrupt activity is surprising and quite worrying, especially as it comes at a time when companies report being less able to respond," he said.
"Financial controls are not travelling well into the remote working world. Segregation of financial functions are vulnerable to override, the ability to verify if goods or services have been received is impeded and hasty 'system work-arounds' to get things done are becoming more common," Mitchell added.
Fellow Big Four firm Deloitte had already predicted last month that the preoccupation with business continuity will leave organisations open to all means of fraud and corruption. The likelihood is further exacerbated by the fact that economic conditions are harsh, which might push many to take rash and unwise decisions.
Looking ahead, digital criminals are eyeing further opportunities as corporates are pausing or slowing down much needed investments to improve their fraud and corruption prevention systems. Just short of 25% of the businesses surveyed by KPMG admitted that their improvement initiatives have been delayed due to the outbreak.