Deloitte Australia appoints Rochelle Tognetti as first female CMO
Rochelle Tognetti takes over from incumbent Chief Marketing Officer (CMO) for Australia and Asia Pacific (APAC) Matt McGrath, who has been upped to the role of Global CMO for Deloitte.
Tognetti takes over responsibility for Australia from McGrath, who will retain his APAC CMO portfolio. She has more than a decade of experience at Deloitte Australia under her belt, spanning key leadership roles such as Senior Digital Marketing Manager, Marketing Director and Chief Operating Officer for Marketing.
McGrath, who has worked closely with Tognetti over the years, said that she is the ideal fit for her new role, as she "epitomises the modern digital marketing leader." He lauded her leadership abilities and capacity for team management and communication. Add to this the fact that she is passionate about marketing, and her fit for the role is apparent.
This is not the end of the association between the two, as McGrath will continue to operate out of Deloitte's Sydney office even in his new role as Global CMO. As the world works from home under the Covid-19 crisis, new virtual working enablers will help McGrath serve his responsibilities while in Australia.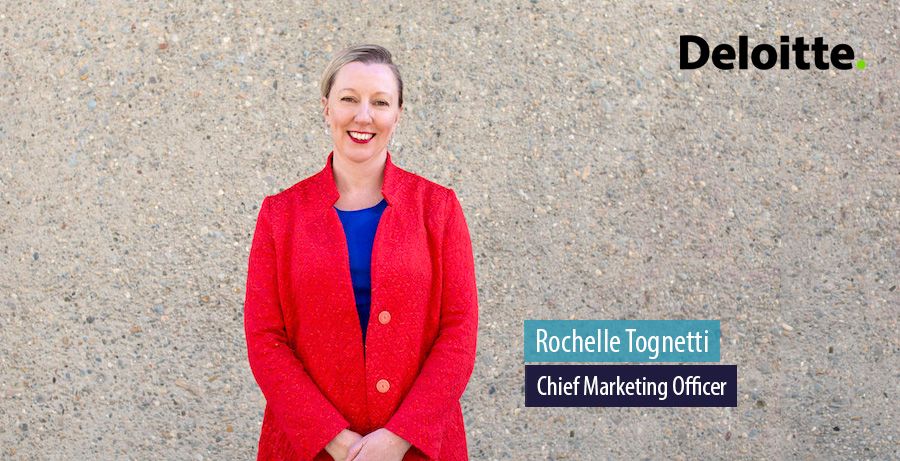 "It's great that we will be able to continue working closely together to drive brand recognition for Deloitte and demonstrate our unrivalled expertise to help businesses locally and globally navigate the uncertainty of today, and plan for a better tomorrow," said McGrath of his continue association with Tognetti.
On his remote working arrangement, McGrath added that it could be an advantage. "It isn't as important where you are in the world now, the technology has enabled us to be that much closer and to collaborate that much more. We get quite a lot done because I can do work while they're asleep and they can do work while I'm asleep," he said.
According to Peter Forrester – Deloitte Australia's Managing Partner for Clients, Industries and Markets – McGrath has been a tremendous leader for Deloitte Australia's marketing practice, delivering "award-winning work" and raising Deloitte's brand profile in Australia's increasingly competitive marketing landscape.
In related news, Deloitte last week appointed the first woman – Monica O'Reilly – to lead its financial services industry vertical in the United States. Their appointments come fresh on the back of Australian research that shows companies perform better if they have women in the boardroom.
Prior to the Covid-19 crisis, Deloitte was going from strength to strength in Australia, recording double-digit growth for five consecutive years. The Big Four accounting and advisory firm's revenues last year had reached well over $2 billion, driven by an aggressive growth strategy fuelled by acquisitions. In the current financial year, the firm is understandably struggling with the Covid-19-induced downturn.