Sydney Uni's Emily Liao wins global EY NextGen Women competition
The annual EY NextGen Women competition has concluded at a gala event in London – with University of Sydney student Emily Liao announced as the worldwide winner.
Australian finalist Emily Liao has outshone 22 other talented candidates from around the world to claim the top prize in this year's EY NextGen Women event.
A Bachelor of Commerce student majoring in finance at the University of Sydney, Liao represented Australia in the global final after taking out the 2021 Oceana competition, and is now in line for a future graduate position in EY's Strategy and Transactions practice.
"Last night we wrapped up the 2022 EY NextGen Women competition, and I have once again been astounded by the amazing female talent brought by our finalists from across the world," stated Kath Carter, EY's global talent leader for Strategy & Transactions. "I am incredibly proud to announce Emily Liao as the global winner. Her leadership, collaboration and talent throughout this competition has been outstanding."
Previously held under the EY Corporate Finance Woman of The Year banner (which in 2020 was won by Singapore's Jie Hui Tan), the global competition was established to encourage the next generation of aspiring female graduates to consider a career in the field of corporate finance.
EY says the refreshed format is a reflection of the service breadth of its contemporary Transactions Advisory Services practice, with participants given an even more in-depth experience.
Liao's triumph represents back-to-back victories for the Antipodes, after Auckland-based candidate Kate Gatfield-Jeffries emerged as last year's victor. In the past, competition winners have embarked on a whirlwind tour interning in various EY offices around the world, with Gatfield-Jeffries for example completing internships with the firm in London and Atlanta, as well as with strategy consulting arm EY Port Jackson Partners in Sydney.
For Liao's part, she has already previously undertaken corporate tax and M&A internships at PwC and Deloitte, as well as asset management and investments stints at Macquarie Group and Cbus Super. Currently, she is adding to her broad portfolio of financial work experience courtesy of a private equity internship with CDQP (Caisse de dépôt et placement du Québec), and is set to graduate from Sydney University with first class honours next year.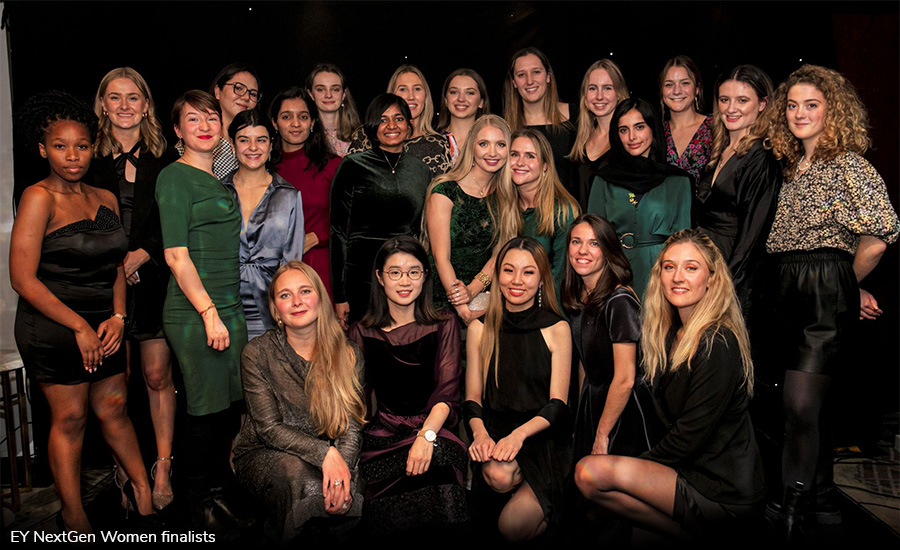 Liao is also no stranger to the top of the podium, having previously come first in a number of international case competitions, including last year's Oliver Wyman Trans-Tasman Consulting Competition featuring participants from more than twelve regional universities.
As for her EY NextGen Women experience, Liao states that her key takeaway "has been the meaningful connections made, both with EY leaders and my fellow finalists."
Altogether this year's competition – the initiative's fifth cycle – attracted 4,000 applications worldwide, with 320 students selected to participate. Alongside Liao, University of Queensland business and politics student Camille Luchs will also be offered a graduate role as the 2022 NextGen Oceania winner, while at the global level Juliette Hamon of France and Spanish representative Ana Buiza Nuñez were named first and second runner-up.