KPMG launches blockchain platform for the food industry
As supply chain transparency becomes a central issue across the agriculture and food processing industry, KPMG has launched a new blockchain platform for Australia's food supply chain. Branded as KPMG Origins, the solution leverages blockchain technology to 'tack and trace' the food production cycle.
KPMG Origins is endowed with a number of technological facets. Blockchain technology is the highlight, which provides a decentralised and transparent record of each transaction and development across the food supply chain. Origins is also equipped with Internet of Things (IoT) sensors to improve accuracy and speed of recording information.
The solution is designed to support various trading stakeholders in the food production and processing industry to keep track of their materials/products, and to apply data analytical rigour to understand where more transparency is needed. It also helps them fend off fraud and misconduct.
Following its formal launch, which coincided with launches in China and Japan, KPMG Origins is currently being tried out by three major food companies in Australia: food-export company SunRice, Riesling producers Mitchell Wines, and Queensland-based sugarcane farming association CaneGrowers.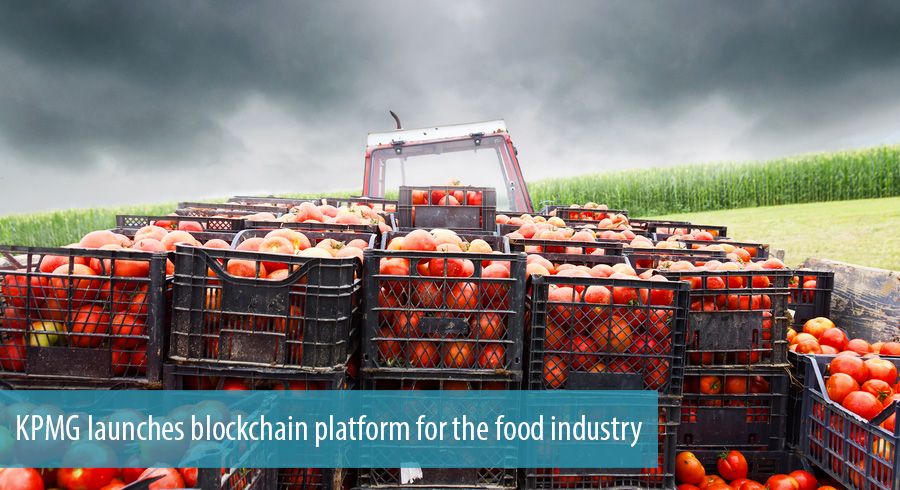 The move comes at a time when attention for food legitimacy is at a high following several revelations of fraud in the past years. In response, consumers are increasingly seeking for supply chain transparency, also as a means to gain insight in the ecological footprint of the groceries they are buying.
Blockchain is well suited for providing such transparency. Originating in the payments space, and most well known as the technology behind the Bitcoin crypto currency, its model of decentralised nodes and infrastructure backbone make blockchain ideally suited to keep track of 'flows' between parties.
Earlier this year, the World Wide Fund for Nature (WWF) developed a blockchain platform that presents all supply chain information of a product into a unique QR code linked to what is called the OpenSC blockchain platform, with the aim of better informing consumers. KPMG's Origins platform has a roughly similar remit, but is according to its creators endowed with added digital enhancements for its users – manufacturers and grocery retailers.

Ken Reid, Partner & Head of Advisory for KPMG in the Asia Pacific (APAC) region said, "The supply chains of the 21st century are faster, more interconnected, and require sharing greater amounts of data than ever before. From agriculture to financial services, the complexity of supply chain ecosystems creates operational risks, reconciliation challenges as well as safety concerns. KPMG Origins' goal is to solve these problems by providing independent third-party verification and certification of data and processes."
In related food consultancy news, the Australian government's recently appointed Hydra Consulting to support its plans for digitalising Australia's export-minded wine sector.