KPMG partner Susan Ferrier joins NAB as People Officer
After eight years at the professional services firm, Susan Ferrier will per October the 1st leave KPMG to become chief people officer of National Australia Bank.
"I'm pleased to be appointing someone of Susan's calibre to this role," said Philip Chronican, the Chief Executive Officer of National Australia Bank – one of the country's four largest financial institutions in terms of market capitalisation. "She is a deeply experienced human resources executive who has led large transformation and culture change programmes, increasing leadership capability and engagement. Susan also has a passion for developing diverse and inclusive workplaces."
Ferrier brings a diverse career of leadership roles in human resources to the bank. Currently at KPMG, she serves as the firm's Global Head of People and Global Head of Inclusion and Diversity. From her base in Sydney, Ferrier also leads KPMG's people, performance & culture endeavours in Australia. Globally, KPMG has around 200,000 employees, while in Australia the firm has a headcount of roughly 7,000 – together they generates revenues of $1.7 billion.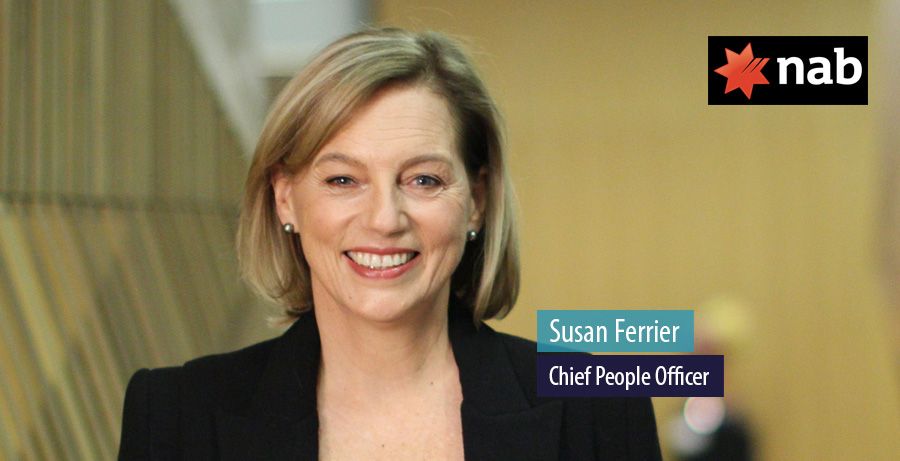 For KPMG's partner team, Ferrier's move does not come as a major surprise. At the end of this month, she will turn 58, which is KPMG's cut-off age for retirement. Partners that reach that age are either "expected" – read: obliged – to retire or to pursue their career elsewhere. There is an exception process in place, which requires sign-off from the firm's CEO (currently Gary Wingrove), but Ferrier has opted to go her own way and return to her roots in banking.
Earlier in her career, she was the HR director for Asia Pacific law firm Allens Arthur Robinson, and held several HR management roles in financial services, at HSBC, Deutsche Bank, ING Barings and Barclays in London, the United Kingdom.
In her new role, she will be tasked with helping National Australia Bank "attract the best talent, build the capability of our people and nurture the right culture," said Chronican. "This is a very important role on our Executive Leadership team and for our bank," he added, highlighting the bank's need for improving its culture amid growing pressure from the public on financial institutions to become more customer friendly and embrace more ethical ways of working.
Ferrier will further be responsible for making sure the bank improves the way its people mitigate risks, including cyber risks. A few days ago, National Australia Bank become embroiled in its second significant data breach in three years, embarrassing the banks' reputation yet again. Back in 2017, a human error saw a bank employee send the personal details of 60,000 clients to an external party. People play a major part in preventing cyber crime, as they – according to some analyses – form more of a risk than for instance legacy systems or processes.
The KPMG partner will succeed Lorraine Murphy, who announced her departure from National Australia Bank in March.
Susan Ferrier has a Bachelor of Law and Bachelor of Arts from the University of Sydney. She completed her post-graduate studies in The Netherlands, at Nijenrode Business University.