Lex Greensill named Entrepreneur of the Year 2019 by EY
Lex Greensill, the founder and chief executive officer of Greensill Capital, has been named Australia's top entrepreneur of the year by accounting and consulting firm EY.
The substantial investment is aimed at expanding the firm's network globally. Greensill Capital was established in 2011, and has since launched offices in New York, Chicago, Miami, Frankfurt, Bremen and Sydney, with more to come.
The firm's suite of services includes trade finance, working capital, supply chain finance and project finance, among others. Lex Greensill – EY's Australian Entrepreneur of the Year 2019 – is a banker by background. With an MBA from the University of Manchester, he has had an illustrious professional career at a number of major financial institutions.
Greensill was an Executive Director at Morgan Stanley from 2005 to 2009, and was a Managing Director at rival Citi from 2009 to 2011, before leaving to stand on his own feet. Under his direction, Greensill has grown considerably, both in revenue as well as in track record, whilst maintaining a profitable bottom-line.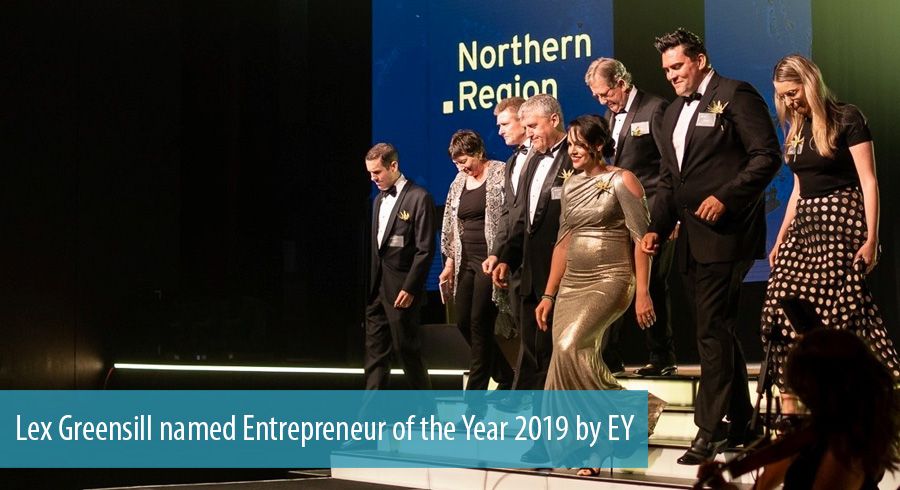 In 2017, the firm's profits exceeded $43 million, and more recently the capital finance firm received an investment of over $900 million from SoftBank.
With its annual Entrepreneur of the Year awards, Big Four accounting and advisory firm EY has for years been recognising entrepreneurs of Greensill's calibre. Greensill succeeds MECCA Brands founder Jo Horgan, who won the 2018 edition of the competition. Having received his award, Greensill took the chance to stress the importance of technology in his market.
"We think that our supply chain finance tech is allowing [businesses] to access capital at a cost of just over 1 per cent per annum. The great thing about the tech we deliver is it's giving completely democratic access to that low cost capital. In fact, the alternative to this is people using overdrafts or old fashioned factoring, which is vastly more expensive," he said.
Commenting on the burgeoning world of financial technology (FinTech), Greensill said, "My sense is that the ASX50 tells you a clear message: there's a big weighting in the direction of Australia's biggest financial institutions... It seems amazing and wrong."
During its ceremony, EY took the opportunity to place a number of other promising businesses in the country under the spotlights. Love To Dream founder Hana Krawchuk was named the winner in the Emerging Entrepreneur category, while founder of Culture Ampo Didier Elzinga scooped home the award in the Disruptor category.