PwC, Google and Salesforce launch small business community
PwC has teamed up with technology giants Google and Salesforce to launch a new free online community for small businesses operating in Australia, with the aim of helping them solve their acute problems and navigate a changing future.
The new initiative has been labelled 'Project Spirit' by the founding trio, and contains proprietary thought leadership and tools that can help small business owners shape their response plans. The platform also offers a marketplace that brings together businesses in need with capacities and skills offered by other businesses/advisors.
"This new online community works by crowdsourcing capabilities and solutions for businesses on a single platform to match needs with the right talent and resources by providing," explained Tom Seymour, the CEO of PwC in Australia. At the time of writing, over 80 businesses have offered their support to peers, and they are being matched with those seeking support.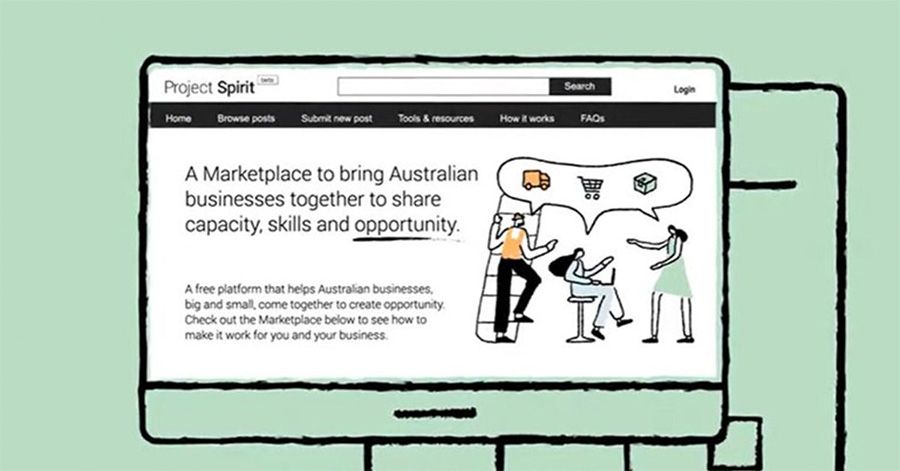 PwC took the lead for the initiative, approaching Google and Salesforce to provide financial and expert support. Seymour: "The aim is to help kickstart the economy. The platform is designed to enable productivity opportunities to be realised, ideas created and new partnerships formed, and to assist businesses in reimagining how they go to market."
The accounting and consulting firm is bringing its expertise and technology to help businesses crack their challenges. Using Salesforce's CRM, companies can find potential new customers and share resources using the Salesforce Customer 360 platform. Google is providing insights about what people are searching for during Covid-19 and its experience in creating helpful tools for Australian businesses.
Michaelia Cash, Minister for Small and Family Business, welcomed the initiative, stating: "Covid-19 has had a considerable impact on small businesses across Australia and Project Spirit will be a valuable tool to help them obtain the resources they need to get back to business, rebuild and innovate."
"We are proud to have collaborated with Google and PwC on Project Spirit to enable people to get connected, adapt to change, and find new ways to support their business," said Pip Marlow, CEO of Salesforce in Australia and New Zealand. Google Australia's managing director Melanie Silva added, "Contributing to a platform that allows businesses to better use and share resources and expertise is one way we can help them manage through the uncertainty."