HCF works with BCG Digital Ventures on new insurance offering Flip
Australian health insurer HCF has joined with BCG Digital Ventures to launch insurtech start-up Flip, which offers innovative on-demand injury cover designed for active young Australians.
With the support of Boston Consulting Group's innovation and business-building arm BCG Digital Ventures, the insurtech start-up Flip has launched with a novel new offering; on demand injury cover and direct payouts for active and adventurous Australians.
BCG Digital Ventures director and lead architect Chris Borrett has now been appointed as co-CEO of Flip, alongside Kathleen Weaver of private health insurance venture partner HCF.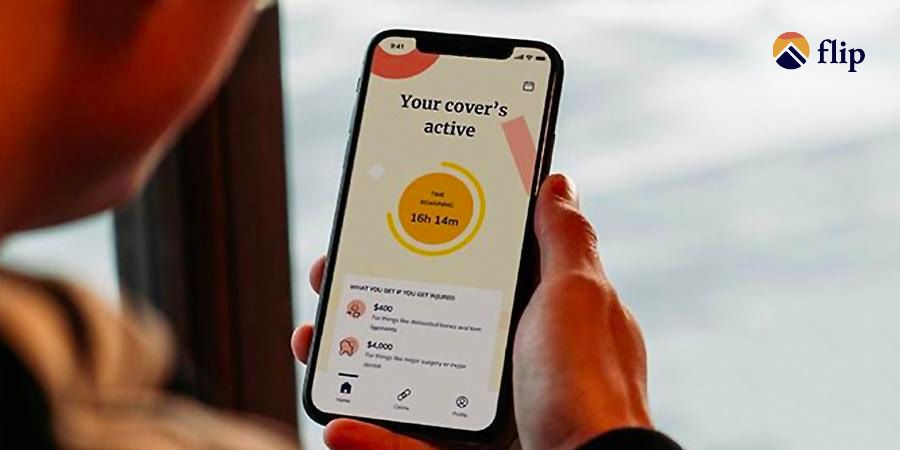 Among Flip's coverage options is a $6 daily pass with up to $20,000 in coverage, and, in the words of the company, "if you sprain, strain, snap, slice, shatter or smash it" the policy-holder gets cash straight back into their pocket to spend however they so please – be it on medical expenses, Uber-rides, or even comfort food. There are no lock-in contracts, and weekly coverage is just $9 with the opportunity for once-off boosts which double the pay-outs.
For example, someone setting off on a camping trip may opt for week-long coverage, but then add a $6 boost on the specific day they're going abseiling, with the payout doubling to $40,000 should the ropes snap and they're left with a permanent loss of limb, hearing, or sight. The other payout categories are worth $2,000 for major surgery or dental, and $200 for incidents such as sprains, strains, and broken bones along with semi-serious wounds.
On the Sit Down and Start Up podcast, Borrett and Weaver outlined the genesis and process of bringing Flip to market. HCF had long wished to address the issue of the almost half of all Australians who are uninsured for health (many of those being young and active but who consider insurance too expensive or confusing), yet they were never able to come up with the right solution, being outside of HCF's core business. Ultimately they turned to BCG Digital Ventures.
Notably, after being whittled down from dozens of ideas through the innovation and market research phases, the end product in Flip further disrupts common insurance sector practices in an effort to engage its target audience. In addition to its flexibility, affordability, and straightforward claims process, the online sign-up takes barely a minute and provides instant cover while the product materials aim to be as jargon-free and transparent as possible.
"Insurance doesn't have to be boring or confusing," commented Weaver, who started out as a medical officer before spending three years as a senior associate consultant with L.E.K. Consulting. "Everything we do is relaxed and hassle free – simple sign-up, simple pay-out, simple language. Flip is easy and incredibly quick, you can create an account while you're strapping into a harness and be covered by the time you're abseiling down the mountain."