EY's culture panned on social media following death at Sydney office
EY's Australian boss David Larocca has been pilloried for his 'tin-eared' response to the tragic death of an employee at the firm's Sydney office. Criticism for the CEO has also led to allegations emerging around the firm's 'toxic' office culture, of 'racism' and 'blacklisting' in Australia.
Late in August, 27-year Aishwarya Venkatachalam was found dead at EY's Sydney office, following a work event. New South Wales police said emergency services were called to the George Street offices at 12.20 am on 27 August, when officers located Venkatachalam's body.
Shocked by the target, EY was quick to announce the firm would conduct a "comprehensive and wide-ranging" internal review of the company's health, security and social policies.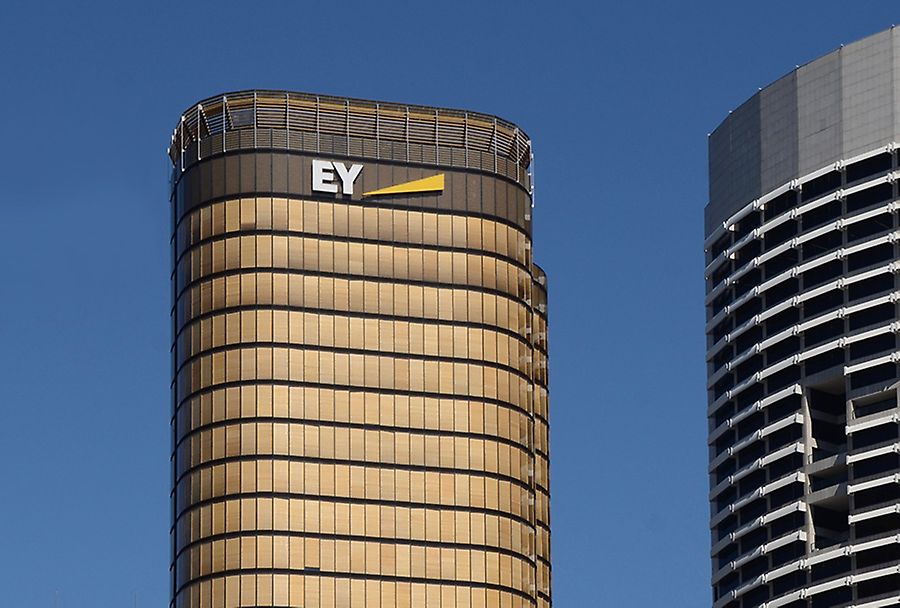 Since then, more details around the events have surfaced. While the exact moments leading up to the death are still unclear, reports from the Australian Daily Mail suggest that Venkatachalam fell from a terrace on the 11th floor, onto the glass and wood awning over the building's front entrance.
While the death is still being treated as a suspected suicide, official investigations continue into what happened. At time of writing, Safe Work NSW is still investigating safety matters, and a Workplace Health & Safety assessment is being carried out.
It has now been confirmed by various sources that Venkatachalam spent the night out with colleagues at an EY social event at local bar, The Ivy nightclub. After exiting the bar, she was later found by witnesses who tried to help, crying in a city centre car park. Speaking to three women, she explained her house key was in her office, but she was unable to get into the building, and felt she had nowhere else to stay.
She also informed the women that "everyone was so mean to her in her office," and that people working there were "mean people and racist." According to reports in the press, this was similar to complaints she had made to her friend, Neeti Bisht, in April, that "mean colleagues" were making her time in Australia miserable.
The response to the events from EY has drawn ire from workers, who feel that Venkatachalam was badly let down by the firm. CEO David Larocca in particular has been slated for his behaviour in the wake of the tragedy. Larocca recently addressed his 9,000 staff in a 'town hall' speech, in which he insisted that he was not mentioning the colleague's name "at the family's request" – despite it having been mentioned widely in the press.
This left a bad taste in the mouths of many employees, however, who felt that by keeping Venkatachalam's name out of the equation, Larocca was distancing the firm from its employee. One irate individual took to LinkedIn after the speech to harangue the CEO to that end. Using a probable pseudonym, a poster calling himself Patrick Chaperon replied to a post by Larocca, calling on him to "Say her name".
'Toxic culture'
Panicked by the response, EY hastily issued a statement, updating its stance on the naming of the deceased. It noted that what had been "an incredibly difficult time for the family, friends and colleagues of our colleague Aishwarya Venkatachalam" meant that the firm's guiding principle had been to "support and respect the wishes and privacy of Aishwarya's family."
However, with many of her personal details having become public, the firm felt it was finally "appropriate to refer to Aishwarya directly and personally."
The statement came too little, too late for many current and former employees, Citing a "toxic culture" at the office, several sources took to social media to go public with their own harrowing experiences at EY's Sydney office.
As reported by the Australian Daily Mail, one poster claiming to be a former EY staffer said, "This is so EY … having experienced working at EY in Sydney, I can totally understand this poor woman's state of mental health." The unnamed source claimed to have "literally broke down" in the environment in which "the partners in that team tend to treat Asian workers like a dog as they expect those workers can always work hard and can deliver more."
Aishwarya Venkatachalam commenced her professional services career with Grant Thornton's Bengaluru branch in India, before moving with her husband Nakul to Sydney, having won a role with EY in November 2021.
An alleged former EY worker also noted that life would become difficult for anyone who spoke out against the culture. According to the Australian Daily Mail, they added that one of the partners at EY Sydney "doesn't allow any managers above to say any constructive feedback at round table for… people he has hired… If you do so, you will be in big trouble and you will be blacklisted."
Overall, the alumnus said that "EY's top management in Sydney should really take some action towards this toxic culture."
EY insists that since Venkatachalam's death, the firm had been consulting with independent experts specialising in workplace culture, healthy work practices and psychological safety. The Big Four added it remains committed "to shape the framework for a rigorous and wide-ranging review of EY's policies across Australia."