BRG expands Australian presence with new office in Perth
Berkeley Research Group has launched a new office in Perth, its sixth across Asia Pacific.
US-headquartered professional services firm Berkeley Research Group (BRG) has expanded into Australia, with its 2nd office domestically and 43rd office globally. "This expansion reflects our continued growth in the Asia-Pacific", said BRG President Tri MacDonald, who took over as Principal Executive Officer at the start of the year.
"We are excited to have a presence in Perth to provide on-the-ground capabilities to clients in the energy sector, enhancing our world-class expertise in energy and complementary industries including construction and mining."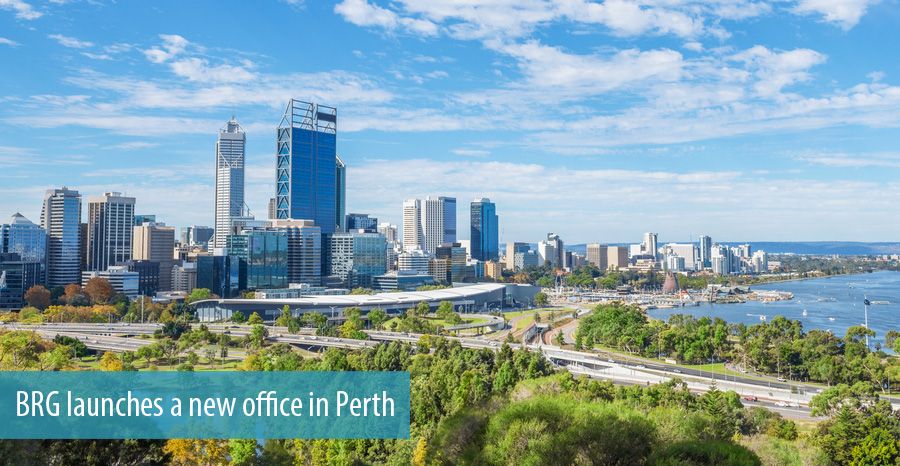 Established by MacDonald in 2010 together with Berkeley professor David Teece and a number of others, BRG has since expanded across six continents, including its first foray into the Asia Pacific with office launches in Hong Kong, Singapore and Sydney five years after its founding. The firm provides disputes and investigations, corporate finance, and performance improvement services across a wide range of industries.
Leading the new Perth hub are Aaron Howell, a managing director in the disputes practice, and Thomas Fearis, who will now split his time between Hong Kong (where he is based) and Perth.
Aaron Howell
Dividing his time between Singapore and Perth, Howell brings over 25 years of international experience within the energy sector, together with a decade and a half serving in senior investment banking roles, most recently as Senior Advisor and Asia Head of Oil & Gas for Rothschild. Previous stints were spent with Citigroup and Standard Chartered, before which he spent a decade within Shell's international exploration and production division.
Howell has developed deep industry expertise across his career, with experience advising a broad spectrum of clients – from start-ups through to international oil companies and national governments – on commercial energy markets, joint ventures, M&A, divestments, stakeholder management, and disputes, including as an expert witness. He holds degrees in commerce (finance and banking) and law from Murdoch University.
"We are experiencing consistent demand from our clients for specialised sector expertise in this region, as the issues in dispute continue to increase in complexity", said BRG's APAC Leader Mustafa Hadi. "With a presence in Perth, BRG has seized a strategic opportunity to expand its presence in the energy and resources industry. Aaron's profile matches our focus areas in Asia Pacific and complements our strong capabilities (across the heavy industries)."
Thomas Fearis
A qualified lawyer (non-practising, with a Bachelor of Laws from the University of Western Australia), Fearis has served for the past decade in Australia, Asia and Europe in a variety of roles within the legal industry, including as a disputes associate and in business development for the international arbitration, acquisitions, private equity, and corporate risk and government investigations practices of US multinational law firm Latham & Watkins out of Hong Kong.
"In the last decade, over a dozen leading international law firms have established a presence in Perth, in response to the unprecedented energy and resources boom and related market for advisory and disputes work," commented Fearis. "Opening an office here is a natural next step for BRG, and I am excited to partner with Aaron and BRG's deep bench of experts to bring our market-leading offering to law firms and their clients in this jurisdiction."