Deloitte wins HR tech award for human capital app WorkforceX
The Australian HR Institute, the leading national industry body for human resources professionals, has issued its annual AHRI awards, with Deloitte taking home a coveted HR technology award.
Deloitte has been recognised by the industry body for its use of technology to address workforce challenges and connect and engage employees, with the professional services firm receiving the Peter Williams HR Technology award for its mobile app WorkforceX.
Inspired by the workforce challenges arising from Covid-19, Deloitte's human capital team set about developing a solution which could better connect its national workforce, monitor employee well-being, and help maintain engagement amid the disruption of remote-working, while also addressing the most common pain-points relating to communications and information accessibility. That solution was the WorkforceX app.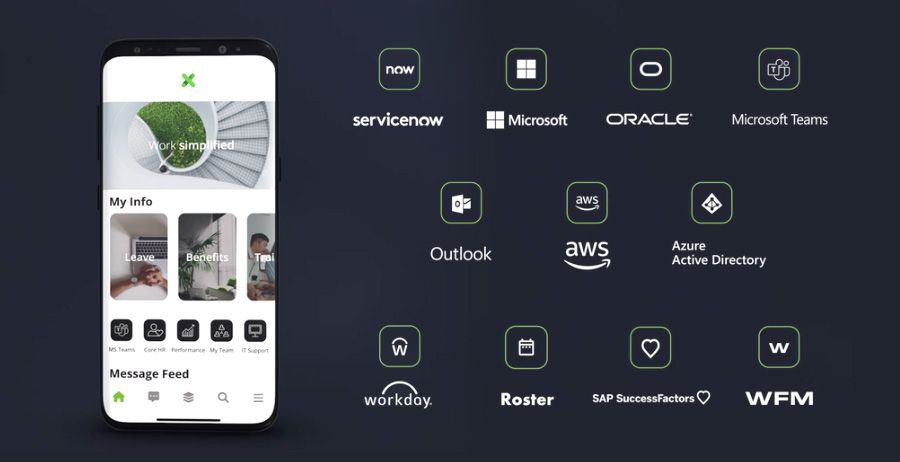 "I am proud of our team for creating a superior product for our people and our clients," said Deloitte partner Dave Brookes, who co-founded Deloitte acquisition Presence of IT. "We have created something that resonated with our employees and allowed them to be their best selves by building their capability, simplifying their experience, and engaging their curiosity through a single, mobile enabled communications platform."
With a simple interface and human-centred design, the WorkforceX app – which Deloitte has now rolled-out as an external offering – delivers personalised communications, including through surveys, and combines them with integrated access to learning resources, account management tools, and other personal information needs. The firm says that employee engagement sits at above 60 percent, more than twice that of the industry average.
In awarding Deloitte the Peter Williams HR Technology prize – incidentally named for Deloitte Digital's co-founder – the judges praised WorkforceX for creating faster communication channels and easier access to info across Deloitte's nationwide footprint. "Their innovation enhanced the way their employees experienced work and showcases the firm's creativity in thinking about digital adoption, transformation, and workforce experience."
Commenting on the win, Deloitte Workforce Experience and Digital Transformation lead Heidi Chambers said, "We are now working in an era where bringing humans and technology together is one of the most important challenges for organisations to solve to ensure we thrive in years to come. The award is a true recognition of so many inspiring and passionate creative minds at Deloitte that brought our unrivalled technology experience to life."
The AHRI honour follows closely on the heels of Deloitte's recognition by the Australian Lawyers & Businesses Association as the nation's leading HR practitioner. For its most recent award, Deloitte pipped finalist TCS, which was noted for integrating business continuity plans with health & safety priorities through its 'Lets Chat Covid-19' platform, while EY was a LGBTIQ Inclusion finalist for its 'She Starts Out' program encouraging LGBT+ women to stand proud.