KPMG wins international award for legal function assessment tool
The Australian arm of professional services firm KPMG has won a coveted international award in the field of legal technology, given top prize for its legal function assessment tool LFAS.
The Legal Operations Transformation Services (LOTS) team at KPMG has scored an international nod of recognition, beating out over 1,000 other worldwide submissions to have its Legal Function Assessment Suite tool awarded 'Overall Legal Analytics Solution of the Year' at the LegalTech Breakthrough Awards.
LegalTech Breakthrough is an independent market analysis organisation which recognises innovation in the legal technology scene.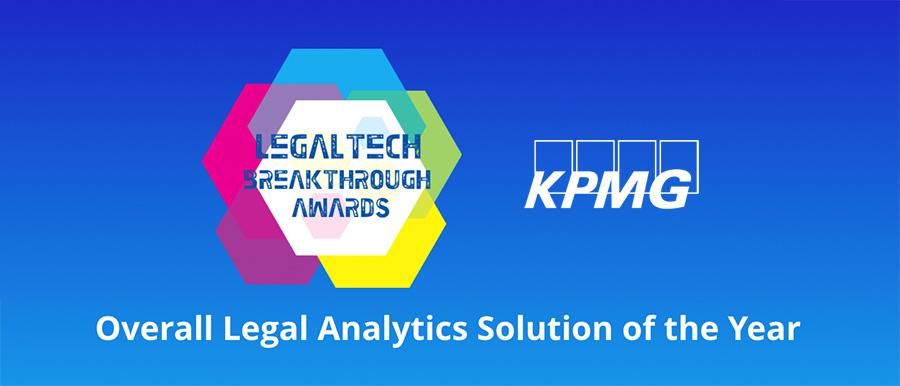 KPMG's winning cloud-based solution – the sole triumph among the Big Four over the past three years – was developed by the firm's Australian LOTS team to allow legal departments to quickly assess the function's performance and maturity against industry best practice via a collection of digital tools, with the LFAS platform then generating a detailed report and providing recommendations to support future transformation.
Capitalising on a mixture of automated intelligence and human analysis to generate relevant and targeted findings and optimisation, the LFAS platform assesses overall strengths and weaknesses through the lens of six key pillars – performance metrics, governance, technology, people, processes, and resourcing – such that the state of an organisation's legal function can be readily gauged from a variety of stakeholder viewpoints.
"We have essentially digitised a significant part of the traditional consulting and analysis process, which allows us to understand the legal function's current state much more rapidly, efficiently and objectively" said KPMG partner and Legal Operations Transformation Services leader Jason McQuillen, who oversaw the LFAS design and build alongside KPMG Law's Head of Legal Technology, Alistair Griffin.
McQuillen added that the KPMG team spent a lot of time on the user interface during the LFAS build-out in an effort to help reduce time and effort for clients, which taps back into the firm's motivation for developing the platform in the first place – to support increasingly stretched and under-resourced legal departments which are having to adapt to changing work volume and needs and a forever ballooning regulatory environment.
Bryan Vaughn, managing director of the LegalTech Breakthrough Awards, congratulated McQuillen and Griffin along with the entire LOTS team. "We know that legal functions typically do not have quality data around their activities and performance, which sometimes makes it difficult to create the business case for change. LFAS goes a long way to solving that problem and will no doubt set legal functions up for success in their transformations."